Who is Who in Brazil's Complicated Lava Jato Corruption Allegations?
By Esther Fuentes , Research Associate at the Council on Hemispheric Affairs
To download a PDF version of this document, click here.
Operation Car Wash (Lava Jato) started its investigations on the involvement of numerous government officials in the 10,000 million reais ($2.7 billion USD) Petrobras scandal in March 2014. Over the past two years, Brazilians have been facing continuous new revelations regarding Brazil's largest corruption scandal ever reported. Brazil is entering an unprecedented, extremely polarized period with high political tension. An allegedly corrupt president may be impeached, investigations of a former president and a number of prominent senators and public officials continue. As Brazil's corruption cycle continues, the public demands change but is uncertain who will lead the nation or what options for change exist. It is important to point out that it is not just one political party that is being accused of corruption, but a number of public officials from different political parties.  Nearly a third of the 594 members of Congress, including the leaders of the lower house and the Senate, are under scrutiny before the court over claims of violating laws.[1] This info graphic further highlights the range of politicians allegedly involved, their positions, political parties, and the current accusations they are facing.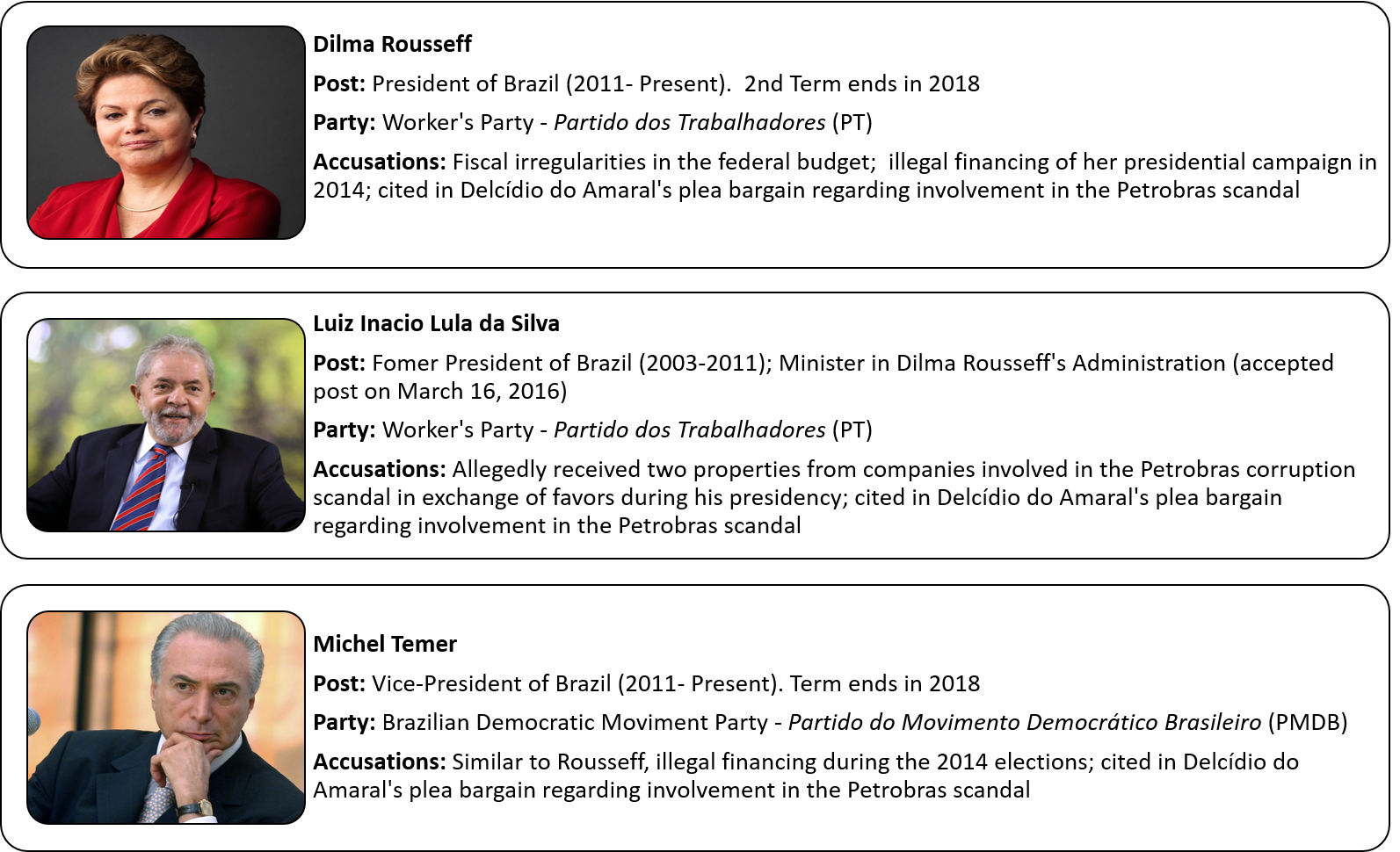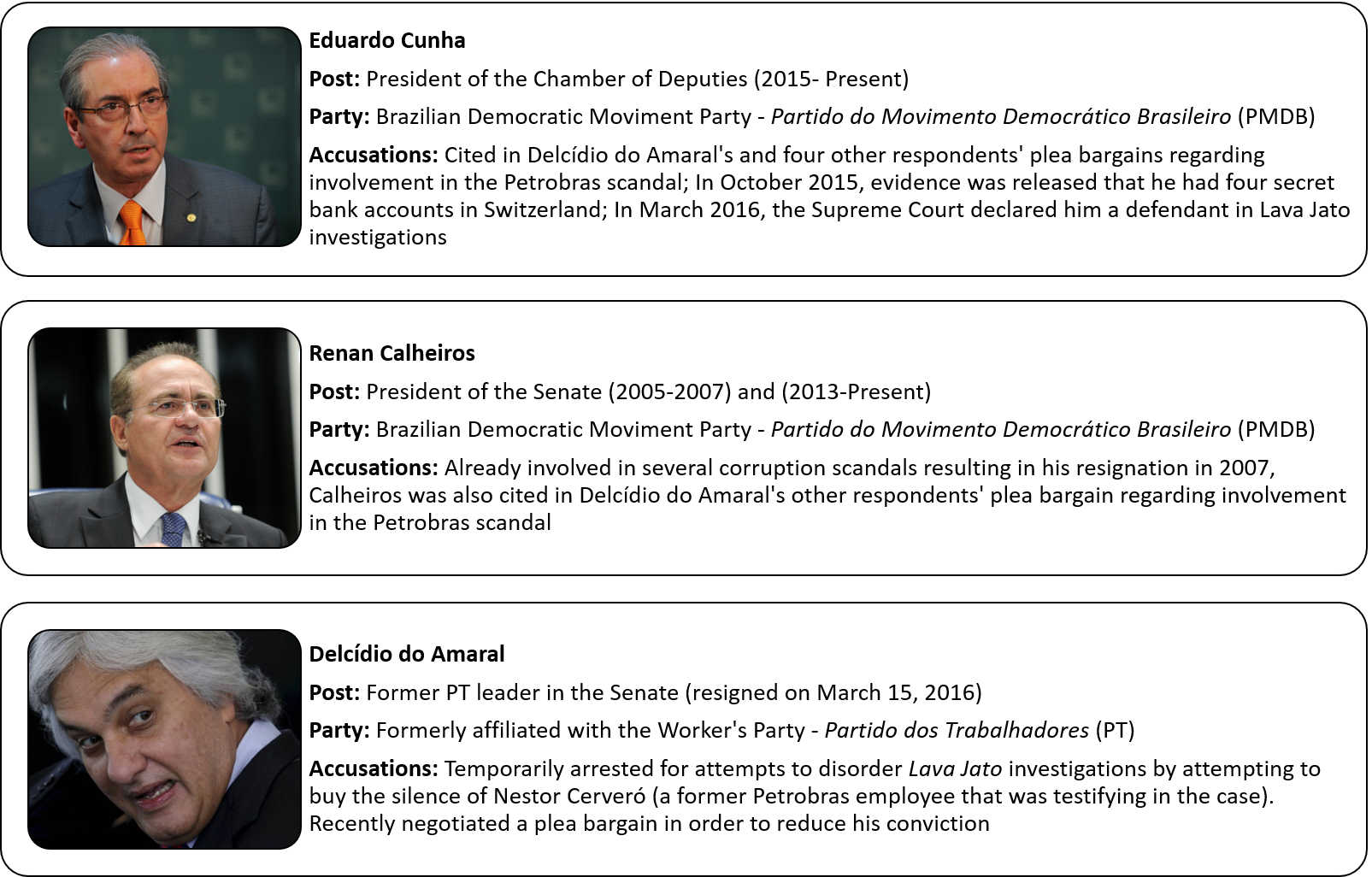 *Translation for Feature Photo by the author: Wow! Calm down, some more names are appearing here.
By Esther Fuentes , Research Associate at the Council on Hemispheric Affairs
Please accept this document as a free contribution from COHA, but if re-posting, please afford authorial and institutional attribution. Exclusive rights can be negotiated. For additional news and analysis on Latin America, please go to: LatinNews.com and Rights Action.
Featured Photo: Operação Lava Jato. Taken from Masquemario.net
For sources used to create this graphic, click here.
[1] http://www.nytimes.com/2016/03/17/world/americas/brazil-ex-president-luiz-inacio-lula-da-silva.html?_r=0