Re: "La Guerra Cuesta Más"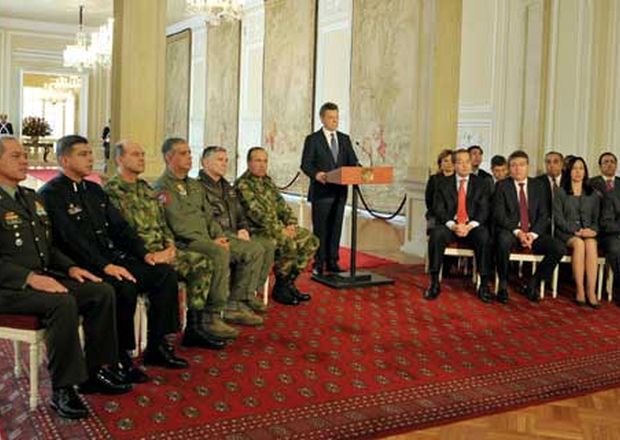 Dear Editor,
Your recently published article, "La guerra cuesta más" appears to be written from an intensely biased perspective that does not adequately emphasize all of the ups and downs of FARC's very mixed life and times. Referring to FARC leaders as "negotiators of the intellectual and political status" understates the FARC's countless engagements in kidnappings, bomb attacks, and drug transactions during years of conflict.
Recent developments have made Colombians gradually optimistic that the decade of conflict could come to an end. However, it is difficult to put faith in all of the concerned parties' commitment to peace, along with the realization that long-term security could still be far off. Furthermore, government and FARC demands will not be easily appeased, and almost unbearably risky sacrifices to personal security will have to be risked by both sides. Despite the desire for peace, citizens are also demanding justice for the years of violence.
President Santos' government has established an admirable atmosphere for productive peace talks and has expressed his commitment to achieving peace resolution throughout the country. Although, it is now important to highlight that the government, the FARC, and the rightwing vigilantes have demonstrated a required flexibility during a difficult process.
Sincerely,
Sarah Amaya, Research Associate at the Council on Hemispheric Affairs
Please accept this article as a free contribution from COHA, but if re-posting, please afford authorial and institutional attribution. Exclusive rights can be negotiated.
In response to: the El Tiempo "La Guerra Cuesta Más"