RE: "Does Brazil Deserve its 'B' for BRIC?"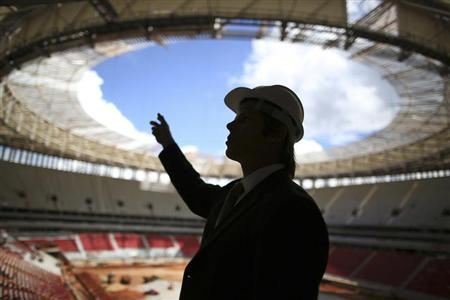 Dear Editor,
The argument put forward by Anthony Pereira in his article "Does Brazil deserve its 'B' for BRIC?" points out both the successes and shortcomings of the Brazilian economy. It presents a helpful analysis, as it counters many economists' and investors' worries regarding prospects for the future strength and stability of Brazil. Even though its growth has slowed, with comparatively low productivity growth and a heavy tax burden, Brazil's economy still shows promise for the future as an important global economic player, particularly in light of the long term implications of significant oil finds now being discovered off the country's coast.
However, the article fails to mention two major upcoming events that will positively impact economic investment in Brazil, while promising to secure growth in the coming years: the FIFA World Cup in 2014 and the Summer Olympic Games in 2016. The preparation for these events has forced Brazil to focus on improving its poor infrastructure, which traditionally has been a restraining factor to its growth. Additionally, the large expected increase in tourism promises to bring even greater international visibility and economic interest in Brazil. A May 28Bloomberg article cites claims by Brazilian Sports Minister Aldo Rebelo that the two events will add 0.4 percent a year to GDP growth and create nearly 3.6 million jobs by the end of 2014. The World Cup and the Olympics are predicted to be very important in securing economic growth in the coming years, inevitably maintaining Brazil's path towards becoming a global economic leader.
Sarah Otis, Research Associate at the Council on Hemispheric Affairs
In response to the CNN article: Does Brazil Deserve its 'B' for BRIC?
Please accept this article as a free contribution from COHA, but if re-posting, please afford authorial and institutional attribution. Exclusive rights can be negotiated.
For additional news and analysis on Latin America, please go to: LatinNews.com and Rights Action