Press Release: Former President of Guatemala Comes to COHA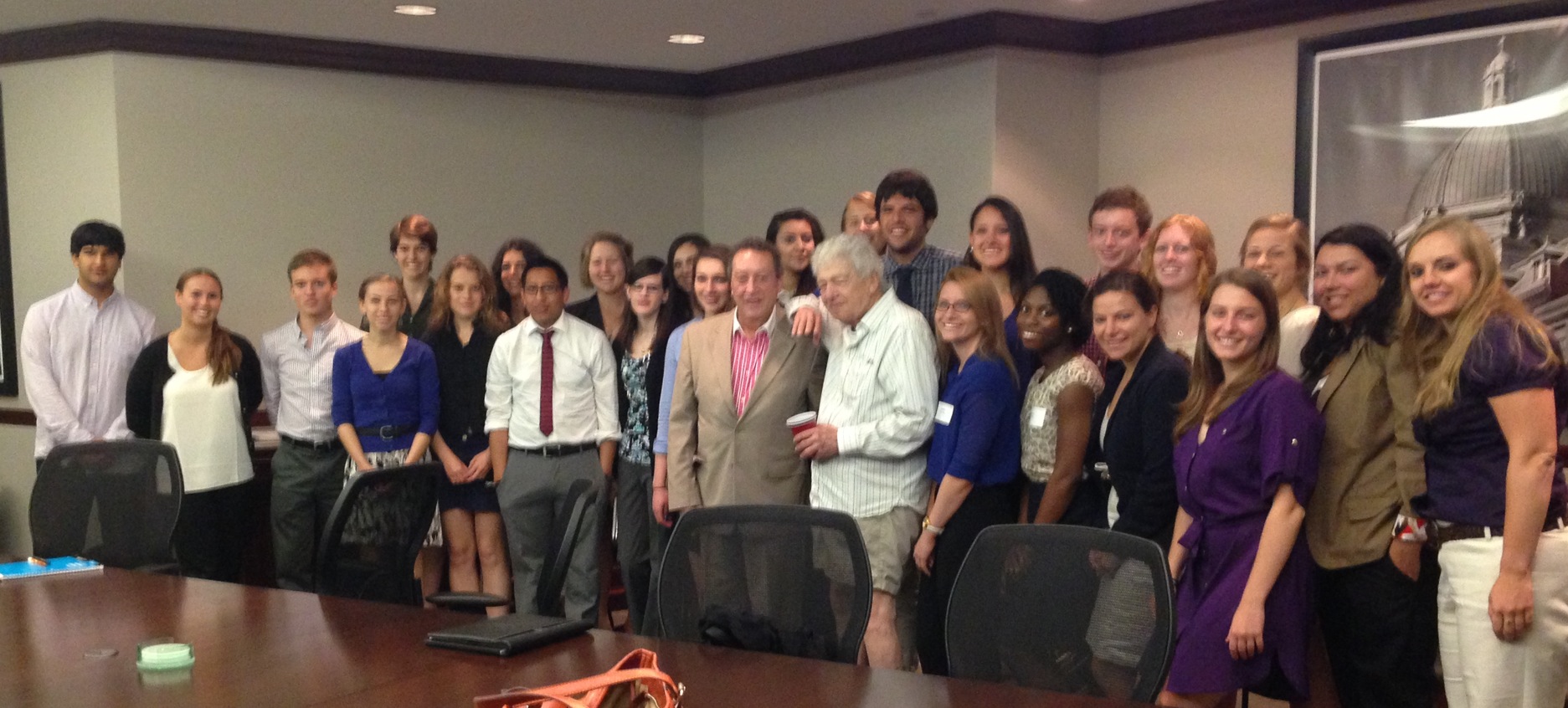 Former Guatemalan President Vinicio Cerezo visited the Council on Hemispheric Affairs (COHA) on Tuesday, June 18 to conduct a seminar with Director Larry Birns and over thirty COHA Research Associates. Topics included the history of Guatemala during the former president's incumbency, as well as future prospects for peace and reconciliation in the Central American region. Cerezo discussed his contemporary role in consolidating peace and the nature of democratic processes in the wake of the Guatemalan Civil War. He raised the potential for integrated economic growth in the region and the need to alter the discourse regarding U.S.-Central American relations in order to emphasize mutual and informed respect.
Cerezo first alluded to his long-standing relationship with COHA, by remembering his past with Director Larry Birns. "It's always an incredible encounter with Larry," he acknowledged, "and you never know what is going to happen when you come visit him." Remarking on his early travels to Washington, D.C., he told the organization's Research Associates, "[When] I arrived in Washington somebody told me, 'you have to talk to Larry Birns… He's going to give you political support. [He'll] put you in front of the press and the press believes in Larry Birns.'" At the time, Cerezo needed as much political support as he could muster in order to expose the authoritarian regime and details of the then full-scale civil conflict in Guatemala. COHA offered a crucial forum for Cerezo's pro-constituent voice to be heard.
Cerezo and Recent Guatemalan History
Commenting on the Guatemalan Civil War, Cerezo provided insight into his role in "open[ing] a political space between the military and the guerillas to establish the [possibility of] a democratic government" in the 1980s. Initially, his mission attracted relatively little support because the Cold War polarized the international community along political lines. This situation hindered any prospect for broad-based and peaceful solutions emerging from the popular sector. Furthermore, Cerezo's "civilian government" had to operate underground, in rural areas to protect its leaders from assassination. Despite these measures, Cerezo himself narrowly survived four assassination attempts that together inspired his five-year popular campaign in favor of civilian leadership.
Cerezo won the first democratic election in Guatemala since the end of the authoritarian government on January 14, 1986, with 70 percent of the popular vote. In his inaugural speech, Cerezo proposed a sovereign peace process for Central America that emphasized political integration. This idea, first articulated in great depth by Cerezo made him a key player in international peace discussions that culminated in the Esquipulas Peace Accords. These agreements, named after the Catholic pilgrimage site in Southern Guatemala, were aimed at settling the civil conflict throughout Central America through reconciliation and democratization. They expanded on the precedent set by the Contadora Act on Peace and Co-operation in Central America, passed in 1984. In a recent COHA report, Director Larry Birns spelled out Cerezo's principle role in the formation of the peace plans Esquipulas I and II, and even claimed that Cerezo, in addition to former Costa Rican President Óscar Arias, should have received the Nobel Peace Prize for his work. [1]
Fundación Esquipulas
Continuing the activism that he began upon taking office in 1986, Cerezo founded the "Fundación Esquipulas: para la integración centroamericana" (the Esquipulas Foundation: for Central American Integration) in September, 2009. Highlighting the foundation's goals, and Central America's strategic location in hemispheric trade, Cerezo emphasized the "need to invest in infrastructure and social development… to [provide] employment for the people, opportunities to modernize the economy, and a break from the traditional [system] that gives power to a small amount of people." Alternatively, he promoted the inclusion of "small and middle sized enterprises" as another means to consolidate democracy. Fundación Esquipulas hopes to provide detailed information about Guatemala's history and current political activities to educate activists and policymakers in Washington.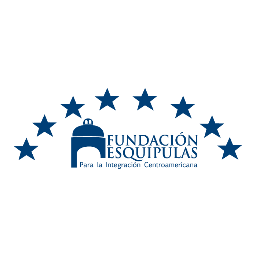 Looking to the Future
Cerezo concluded remarks to his COHA audience with a vision of "a new era of Latin American-U.S. relationships… in which we try to see each other like partners… and discuss our problems, rather than simply [accepting] U.S. decisions." He suggested a break from stereotypes held on both sides. These antiquated notions, he argued, include the North American view that Latin America is Washington's backyard, and the Latin American view that the United States only oppresses the region with imperialist policy. To secure a more equal partnership, Cerezo has been advocating a move away from past trends of resource exploitation and cautions, "If we are not all together in Central America… we are not going to build the kind of economy that can compete globally." Between this advocacy from Fundación Esquipulas and the peace accords themselves, Cerezo has built a lifetime's work out of promoting Latin American peace, democracy, and integration. COHA supports Cerezo's past and present efforts to build a productive relationship between Central America and the United States that would foster strategies of economic growth and inevitably advance the rights, living standards, and security of many Guatemalans. COHA also supports his goals to seek an authentic rather than a spurious peace in Guatemala.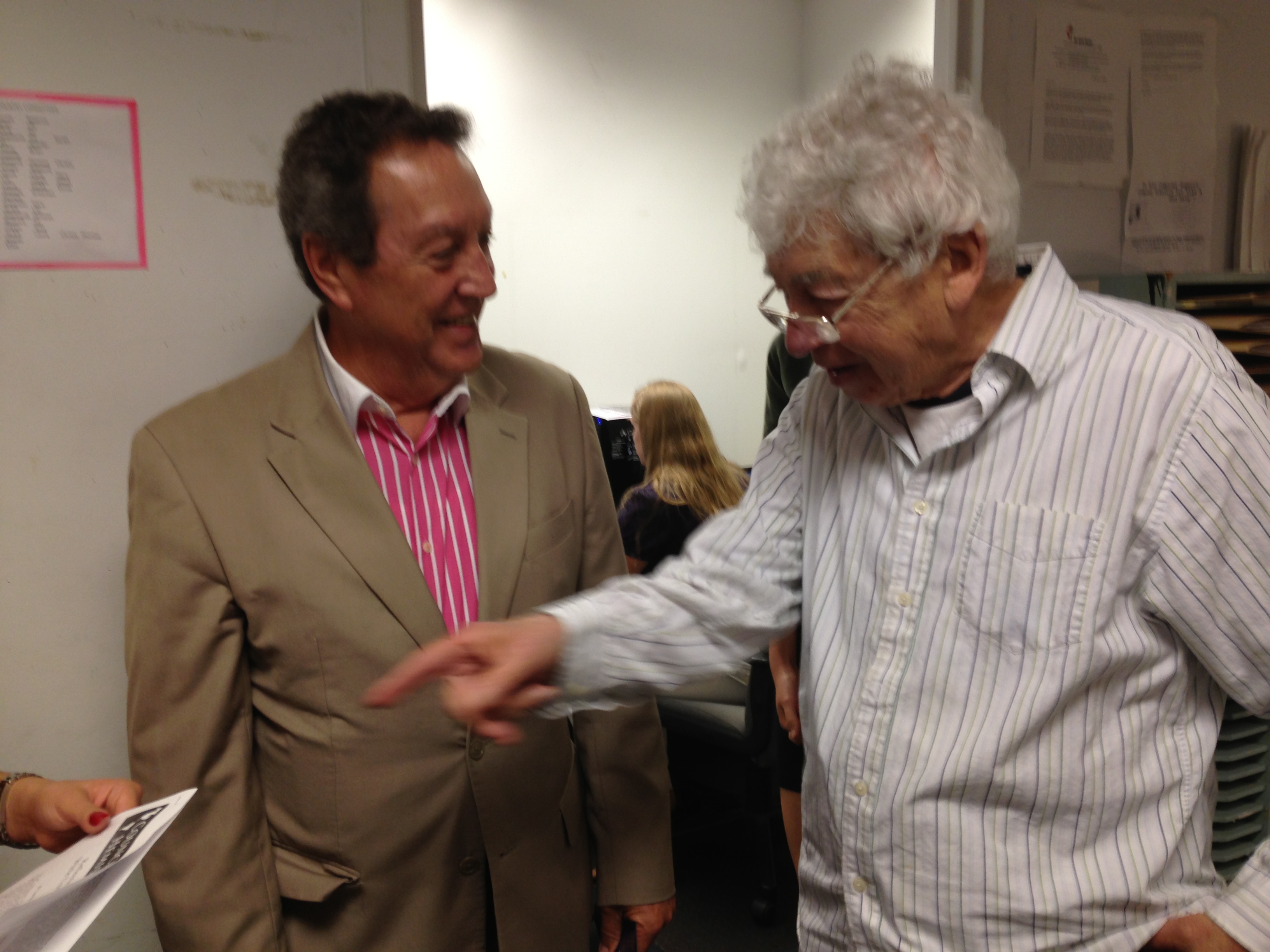 As Cerezo told his COHA audience, he is visiting the United States to spread information about the recent history of conflict in Guatemala and current efforts of political and economic integration in the region. He is particularly interested in engaging young people in politics since they increasingly represent the majority of voters in Guatemala and the rest of the Western Hemisphere. In fact, according to Cerezo, over 70 percent of Guatemalan voters are younger than 30. With this young audience in mind, he hopes to foster international support for the future of peace and the democratic process in the region, a cause he urged the COHA researchers to join.
Alyssandra Jaquith and Emma Strother, Research Associates at the Council on Hemispheric Affairs
Please accept this article as a free contribution from COHA, but if re-posting, please afford authorial and institutional attribution. Exclusive rights can be negotiated.
For additional news and analysis on Latin America, please go to: LatinNews.com and Rights Action
References