ANNOUNCEMENT: COHA SENIOR RESEARCH FELLOW SEAN BURGES, PH.D, PUBLISHES CHAPTER ON AUSTRALIA-LATINAMERICA RELATIONS
Sean Burges, Ph.D, a Senior Research Fellow at the Council on Hemispheric Affairs (COHA) in Washington DC, has published a chapter analyzing Australia-Latin American education relations in the recent book edited by Barry Carr and John Minns, Australia and Latin America: Challenges in the New Millennium  (ANU Press).
 Burges's chapter "Australia-Latin America Education Relations" breaks new ground by exploring the nature and extent of exchange between the two regions in the area of education. As he notes, education is big business for Australia and Latin America and is viewed as an important new market for recruiting students and accessing new funding opportunities. The challenge that Burges raises for Australia is avoiding a model of exploitation to focus instead on a genuine model of collaboration.
 To Our Readers
If you would like to receive a PDF copy of the article by Dr. Burges, please send an e-mail to the Council on Hemispheric Affairs ( [email protected]) with the subject line "Australia Article Request."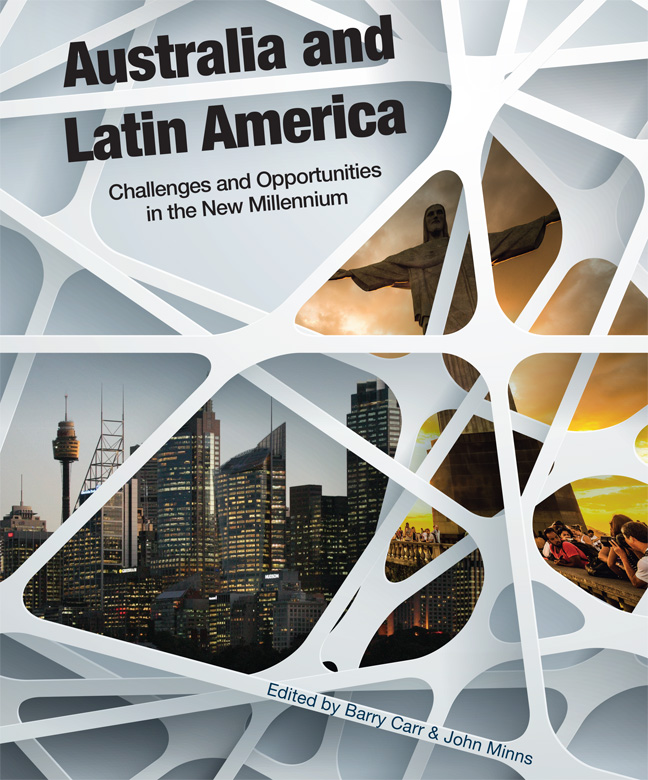 Dr. Burges, a Senior Research Fellow of the Council on Hemispheric Affairs for over a decade, has become one of the most respected younger scholars on Brazilian foreign policy.  He holds a Ph.D. in Politics & International Studies from the University of Warwick, England. He is based at the Australian National University where he is a Senior Associate in the Australian National Centre for Latin American Studies and a Lecturer in International Relations. His research interests focus on Brazilian foreign policy, inter-American affairs and emerging market countries (BRICs) in world affairs, with special reference to trade and foreign aid. He is the author of Brazilian Foreign Policy After the Cold War (University Press of Florida, 2009), and has published on Brazil, inter-American affairs and democratization in International Affairs, Política Externa, International Relations, Third World Quarterly, The Bulletin of Latin American Research, The Canadian Journal of Latin American and Caribbean Studies, Canadian Foreign Policy, International Journal, and The Cambridge Review of International Affairs as well as in edited volumes with Johns Hopkins University Press and Palgrave Macmillan. His news and editorial contributions have been made to Swiss National Radio, the BBC World Service, The National Post, Miami Herald, Journal of Commerce, Financial Post, Washington Post, Washington Times, Maclean's, The Australian, The Canberra Times, ABC Australia Radio and TV, Sky News, Radio China International, Brazil Magazine, FOCAL Point and Military Review. Burges is currently working on the tension between the OECD member countries and BRIC countries in the new international economic and aid governance order, as well as an extended research project on the state-business nexus in contemporary Brazilian development policy.