E-Freedom of Expression in Bolivia
In late October, La Paz officials declared that the internet had become a major setting where rambunctious individuals are posting offensive comments directed at the Bolivian government. To address this situation, a new law could be passed that would specifically target users that level insults at President Evo Morales and his government on online social media outlets like Facebook, Twitter, and online forums.[1] For the time being, this tactic only appears to be a proposal and it is unclear if the measure will evolve into an actual law. Nevertheless, such initiatives raise the uncomfortable prospect of the protection of online freedom of expression in the Andean country.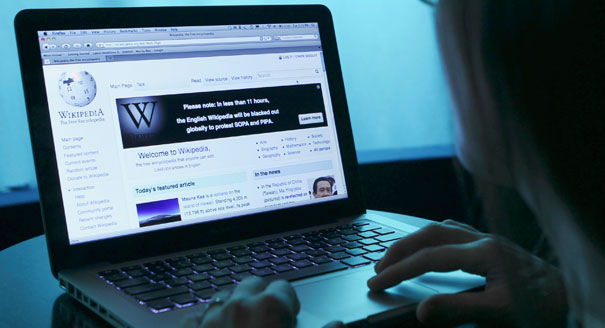 Recent Instability
While still retaining much of his popularity, President Morales has faced a series of challenges throughout the year, as exemplified by several recent protests. Last May, that included major demonstrations by university students and by doctors in La Paz, with the Bolivian Health Ministry being a target of the protesters.[2] That same month, the Central Obrera Bolivia (Bolivian Worker's Central) called for a 72-hour strike, which translated into protests in the country's major cities of La Paz, Cochabamba, Santa Cruz, and Sucre.[3] The situation became even more dire in June when hundreds of police officers and their spouses took their grievances to the streets, demanding an improvement in their salaries.[4]The manifestation of dissent turned particularly alarming as several protesting police officers managed to occupy a police station in La Paz, close to the government palace and the parliament.[5] While there may be no connection between the contentious usage of social media and the aforementioned protests, it could be argued that the Bolivian government wants to prevent the internet from being used as a source for citizens to voice their grievances and to quell popular dissent in order to contain further protests, it is within its means to do so
Nevertheless, it is important to stress that in spite of the aforementioned protests, President Morales maintains favorable ratings in the nation, since he was democratically elected in 2006. Furthermore, it is clear that he will attempt to remain in power and will be able to do so; this was exemplified during a recent summit of his political grouping, the Movement for Socialism (MAS). At that gathering, Morales announced that he would run for another presidential term in the 2014 elections.[6] While that balloting is still more than two years away, Morales will undoubtedly be a strong contender and it is debatable if the country's opposition will be likely to find a candidate who hopefully can challenge the incumbent head of state, similar to the effective, if ultimately unsuccessful Venezuela opposition leader Henrique Capriles, who challenged President Hugo Chavez in the recent Venezuelan presidential elections. It will be interesting to see how the Bolivian government and opposition political movements will utilize the internet in the years leading up to the Bolivian presidential elections.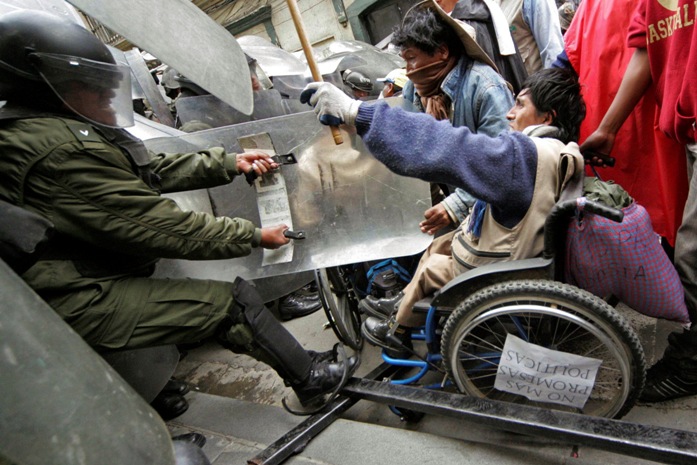 E-Freedom of Expression
Social media outlets have been slow to become popular in the Bolivian government. For example, President Morales does not have a Twitter account. According to the website Twitplomacy, an online study that follows the presence of world leaders on Twitter, besides Morales, the leaders of Guyana and Suriname are the only other South American heads of state without a Twitter account. On the other hand, other regional heads of state such as Venezuela's Chavez, Peru's Ollanta Humala, and Colombia's Juan Manuel Santos, are fairly robust users of Twitter, while Brazilian President Dilma Rouseff has not updated her Twitter account since late 2010.
Nevertheless, the lack of widespread usage by Bolivian government officials does not mean that the Bolivian population has not resorted to the internet to voice its criticism of the head of state. Bolivian Vice-President Alvaro Garcia already has revealed that the country maintains a government agency that monitors social media outlets like Facebook and Twitter, as well as online newspapers in order to keep track of what is being said about the head of state.[7] Carlos Romero, minister of interior, has declared that "Facebook is sometimes used to misinform, to insult and to attack, particularly the president or individuals that are part of the government."[8]
If the proposal on posting offensive comments against the president be enacted, the potential for a dangerous precedent could emerge regarding online freedom of expression in Bolivia. In fact, there have been a number of other incidents regarding e-freedom of expression and politics in other countries. For example, in September, a Brazilian judge ordered the arrest of a Google executive in that country because YouTube (owned by Google), had not removed videos that attacked a mayoral candidate.[9]Also, an anti-mining activist in the Philippines was recently sent to jail over a Facebook post in which the activist condemned a mining company for harassing local community leaders.[10] The detention was carried out thanks to a recently enacted controversial cybercrime piece of legislation in the Asian country. Even the U.S. has experienced incidents regarding online press-freedom incidents. In late 2011, there was a bizarre incident in Kansas in which a teenage high school student insulted Kansas Governor Sam Brownback via Twitter, prompting his staff to demand an apology from her and that her school be notified.
Jovan Kurbalija, the founding director of the DiploFoundation, has properly summarized the debate over e-freedom of expression and protecting public security.[11]Kurbalija explains that, "freedom of expression versus protection of public order: the well-known debate between Article 19 (freedom of expression) and Article 27 (protection of public order) of the Universal Declaration on Human Rights has been extended to the Internet. It is very often discussed in the context of content control and censorship of the Internet."[12]
The debate over balancing freedom of expression and protection of the public order is a complicated issue. If necessary, the Bolivian government has the right to maintain public order and prosecute individuals who post statements who may call for violence against the government. Nevertheless, the problem arises when it comes to determining the legal precedent in prosecuting offensive public statements. A statement calling for a revolution and the violent overthrow of the Morales government may be worthy of a fine, but what if a citizen critiques Morales and calls him a "bad" president on Facebook? While this may represent an insult to the head of state's dignity, is that individual deserving of a fine or should the Bolivian government have the right to "black list" that user with impunity? To use another example, what differentiates a tweet on Twitter calling for the overthrow of the Peruvian government to graffiti defacement calling for the same goal that recently has appeared throughout several Andean towns? The graffiti has been attributed to the guerrilla group Shining Path.[13]
Latin America in general has had a traumatic history with a number of authoritarian regimes that have cracked down on dissenters and putting harsh limits on freedom of expression. This Bolivian proposal is especially troubling as it brings back memories of South America's troubled past, such as Operation Condor. This was a Washington-orchestrated campaign of political repression carried out by several South American military governments in the 1970s.[14] Just like there have been governments that have brutally cracked down on dissenters, the region also has an unfortunately rich history of violence originating from insurgent groups calling for the violent overthrow of elected governments.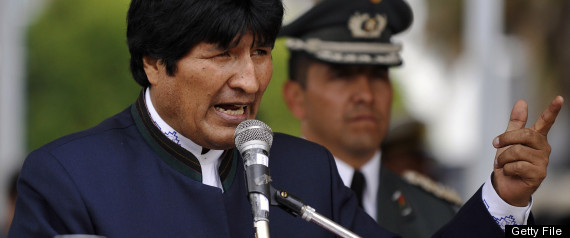 Conclusions
In spite of the Bolivian government's assertion to monitor offensive statements, Bolivian officials still claim that they will continue to respect and protect the freedom of speech of its citizens. Interior Minister Romero has declared that the potential law, "will not affect a citizen's right to freedom of opinion [and] of expression, we will not change that."[15]
The balance between freedom of expression and the protection of the public order is a dangerously fragile relationship that many governments continue to murk in targeting the internet. Nevertheless, e-freedom of expression has become a right that is arguably just as important as "real world" freedom of expression, and governments should treat it as such for their citizens. In Bolivia, what is clear is that the Morales government faces a number of challenges, judging by the seemingly quotidian major protests across the country, but it should not have to risk infuriating its population, particularly the youth (who are usually the most computer literate), by implanting any further restrictions on the virtual world.
Evo Morales was constitutionally elected as president of his nation in 2006, and was then re-elected in 2009. In spite of the ongoing protests occurring throughout the country, including the major strong public objection experienced in 2008, Morales has maintained his popularity with the populace and he is a clear contender for the 2014 presidential elections.[16] Unfortunately, some of the laws that his government has passed have been critiqued as being authoritarian-like. A potential law that makes it a crime to critique government action online places limits on e-freedom of speech in Bolivia; protecting public order shouldn't occur by suppressing constitutional rights.
W. Alex Sanchez, Research Fellow at the Council on Hemispheric Affairs
Please accept this article as a free contribution from COHA, but if re-posting, please afford authorial and institutional attribution. Exclusive rights can be negotiated. 
---
[1]Bolivia sancionara a quienes insulten a Evo Morales en las redes sociales. CNN En Espanol.  October 24, 2012. http://cnnespanol.cnn.com/2012/10/24/bolivia-sancionara-a-quienes-insulten-a-evo-morales-en-las-redes-sociales/
[2]Violentos disturbios en las protestas medicas en Bolivia. El Mundo. EFE. May 17, 2012. http://www.elmundo.es/america/2012/05/16/noticias/1337205360.html
[3]El gobierno boliviano atribuye las protestas a una "conspiracion." El Pais. Internacional. May 11, 2012. http://internacional.elpais.com/internacional/2012/05/11/actualidad/1336766169_676358.html
[4]Bolivia: huelga y amotenamiento de policias desencadena protestas en el pais. Russia Today. June 22, 2012. http://actualidad.rt.com/actualidad/view/47552-Bolivia-huelga-y-amotinamiento-de-polic%C3%ADas-desencadena-protestas-en-todo-pa%C3%ADs
[5] Bolivia: policias se amotinan para exigir alza salarial a Morales. RPP Noticias Peru. June 21, 2012. http://www.rpp.com.pe/2012-06-21-bolivia-policias-se-amotinan-para-exigir-alza-salarial-a-morales-noticia_494472.html
[6] Paz Ballivian, Ricardo. Bolivia 2014. La Razon. August 13, 2012. http://www.la-razon.com/opinion/columnistas/Bolivia_0_1668433159.html
[7] Gobierno de Bolivia perseguira a quienes insulten a Evo Morales. Televisa. October 24, 2012. http://noticierostelevisa.esmas.com/internacional/516855/gobierno-bolivia-perseguira-quienes-insulten-evo-morales/
[8] Gobierno de Bolivia perseguira a quienes insulten a Evo Morales. Televisa. October 24, 2012. http://noticierostelevisa.esmas.com/internacional/516855/gobierno-bolivia-perseguira-quienes-insulten-evo-morales/
[9] Brooks, Bradley. Brazil judge orders arrest of Google president. Associated Press. Yahoo. September 25, 2012. http://finance.yahoo.com/news/brazil-judge-orders-arrest-google-president-164309455–finance.html
[10]Mongaya, Karlo Mikhail. Philippines: Anti-Mining Activist Arrested over Facebook Post. Global Voices Advocacy. October 28, 2012. http://advocacy.globalvoicesonline.org/2012/10/28/philippines-anti-mining-activist-arrested-over-facebook-post/
[11]  The DiploFoundation aims to aid small and developing states build the capacity to engage effectively in international policy processes, negotiations, and diplomacy. Diplo was established as an independent non-profit foundation by the governments of Malta and Switzerland. http://www.diplomacy.edu/
[12]Kurbalija, Jovan. An Introduction to Internet Governance 4th Edition.DiploFoundation. 2010. Switzerland. P.17-18
[13] Pintas de Sendero Luminoso en Espinar. Peru 21. September 26, 2012. http://peru21.pe/politica/pintas-sendero-luminoso-espinar-2043897
[14] A brief summary of Operation Condor can be found in: http://news.bbc.co.uk/2/hi/3720724.stm
[15] Bolivia estudia aplicar sanciones contra quienes insulten a Evo Morales en medios y redes sociales. La Tercera. October 23, 2012. http://www.latercera.com/noticia/mundo/2012/10/678-489882-9-bolivia-estudia-aplicar-sanciones-contra-quienes-insulten-a-evo-morales-en.shtml
[16] Carroll, Rory. Bolivia split in two as wealthy defy the Morales revolution. The Guardian. The Observer. August 23, 2008. http://www.guardian.co.uk/world/2008/aug/24/bolivia
See Also:
Press Freedom in Brazil: Sound the Alarm